The Baba is a "Yug Purush", "Centurian Human". India is home to many spiritual entities some of which we often refer to as "BABA". So if your friends jokingly call you – "Are baba aaj kal kya chal raha hai?" and you usually answer – "Kuch nahi bas kaam kaj", Now you can change that answer to – "Apna stock exchange chal raha hai?" This is because an invisible baba has been running the key appointments & affairs to the NSE – National Stock Exchange as has been claimed by the former CEO – Chitra Ramakrishna.
Types of BABA
There are many types of BABA but we are only going to list some who are very popular, by their name you will be able to understand their type. The word "B_B_" gives you divine power and therefore we add it with every other thing in our day to day life. For the females though their divinity is defined by the word "Baby".
Baba Ramdev
NSE Baba – Trending 📈
Sallu & Sanju Baba
Neem Karoli Baba
Mystic Baba
Baba Ravidas ji
Ramdas Baba
Baba Elaichi – Mouth freshner- Just Kidding
Pani puri wale baba etc
Underground baba
What did Chitra Ramakrishna do?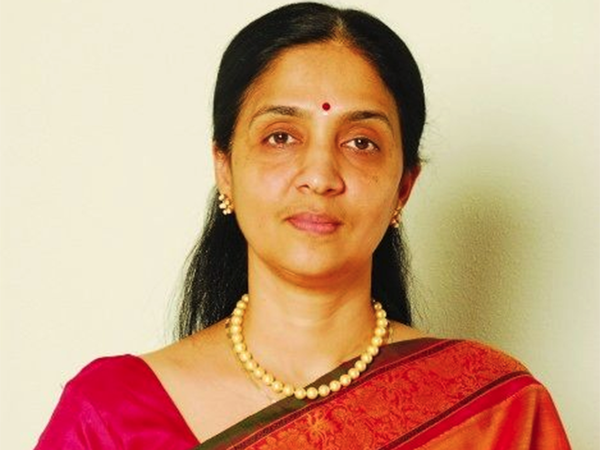 There are a few "non-important decisions" that were taken by her which has nothing to do with the general public and their investment. The decisions we purely spiritual in nature. Here is the email of the baba if some of you need any advice – rigyajursama@outlook.com. You too can reach the mysterious Himalayan saint siddh purush.
Appointed Anand Subramanian as Group operating officer – Package before the job 15 Lac after baba's direction 1.5 Cr = 10x
Between 2013 and 2016, when Ramakrishna was NSE chief, she took business decisions on the advice of this 'yogi' 'Paramhansa', 'baba' and shared sensitive and confidential information about business like confidential information pertaining to the exchange such as NSE's five-year financial projections, dividend payout ratio, the exchange's business plans and agenda – the print & ET
The "spiritual guru" of NSE's former chief Chitra Ramkrishna took interest in her hairstyle, shared songs with her and went on a vacation with her to Seychelles to "chill" out, according to a Sebi order.
This was contradictory to Ramkrishna's statement given to markets regulator Sebi, whereby she said her spiritual guru is a "Siddha-Purusha" or "Paramhansa" who did not have a physical persona and could materialize at his will.
The spiritual guru, who Ramkrishna claimed was dwelling in Himalayan ranges, guided her on personal and professional matters for 20 years.
In 2019, SEBI passed its order on the issue, asking NSE to pay ₹625 crore with an interest of 12 per cent and also barred NSE from raising money from stock market for six months. This took place when a particular stock broker was consistently first to connect the secondary servers of NSE between December 10, 2012 and May 30, 2014 – Source – The Hindu business line
If you want to read the details of the conversation here is an article from the business today that has all the details of the conversations that the baba had with Chitra or Vichitra mam
How to believe this shit?
For common people this shit is not new, for so many years nothing had been done in this matter, everybody was getting bored in the SEBI. Therefore they decided to give the actors & directors from the film fraternity some original script. Of course, this is not a one-off incident. People are talking about it as there are only 2% of people who are actively involved directly in the market.
There are some 12 Lac insurance agents like myself who are passively involved in collecting money from some 29 Crore people who are eagerly waiting for their 4% IRR in 20 Years. They don't have any problem, they however do understand this stuff. This incident is a feeding ground for their existing beliefs in the mystical & magical power of their beloved Baba. To the dismay of many illiterate illuminatis who can read, write, recite, recreate & procreate invisible baba is a perfect embodiment of pure love.
For the love of BaBa
Open the Demat account for trading strategy and investing using the link below 👇👇 and give us a chance to serve you better. Lowest Brokerage highest support 🙏🙏. These links are for Indian readers.