The state of Arunachal Pradesh has long been part of the Indian Union but every now and then the Chinese regime or the CCP as it is known tries to change the status quo in the border region. China recently beefed up the security of the region and created a solid infrastructure that makes it accessible to the mobilization of troops in the remote border regions. This is the third time that China changed the names of places in Arunachal Pradesh.
China has been battling an internal financial crisis and in order to deviate attention from topics of serious discussion the Chinese CCP time and again invent and pick up fights with neighboring countries to keep the headlines away from internal matters. This time it did not attend the G20 meeting held in Itanagar, Arunachal Pradesh, and later came up with the invented names.
Table of Contents
Indian Government Response to name change in Arunachal Pradesh
In response to media queries regarding the renaming of places in Arunachal Pradesh by China, the Official Spokesperson, Shri Arindam Bagchi said:
"We have seen such reports. This is not the first time China has made such an attempt. We reject this outright.
Arunachal Pradesh is, has been, and will always be an integral and inalienable part of India. Attempts to assign invented names will not alter this reality."
New Delhi
April 04, 2023 – Source MEA
Timeline of Made up names by China
The first batch of the made-up names of six places in Zangnan was released in 2017, and the second batch of 15 places was issued in 2021. The third batch of 11 names was released on 5th March 2023.
Strategy by China
Since China has no occupation in Arunachal, the people don't speak Chinese. The Communist Party seated in China has no clue how to change the name, therefore, they pick up creative commons like mountains, mountain passes, and rivers. The Indian government should take note of this activity and lodge a strong protest because this paperwork at the time of escalation or conflict will become the basis of negotiation.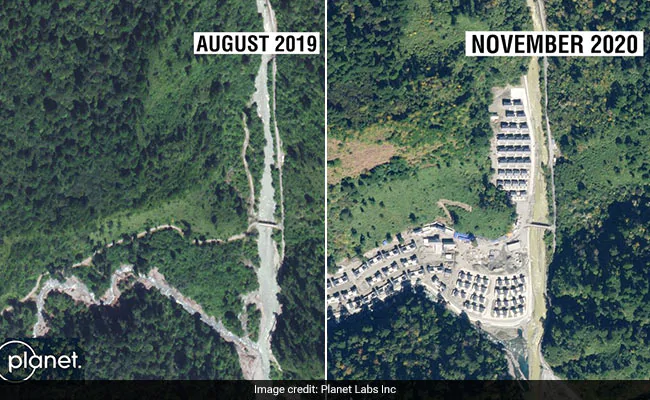 China has been building dual-use villages near the Arunachal border and this has been an accepted fact as the information is directly coming from the General Officer Commanding-in-Chief of the Eastern Command, Lt Gen R P Kalita. Keeping in view all the above-mentioned information. India must buy its time and act in the interest of the nation.