Twitter logo changes from Bird to a Dog. Elon Musk on the 4th of April shocked the world by changing the logo of the micro-blogging site Twitter. The application however featured the same logo. The change was promised in a series of Tweets titled "As Promised". Mr. Musk was also recently in the news for the comments he made in the revival of the Silicon Valley Bank.
Table of Contents
Why did Elon Musk Change the Twitter logo?
The reason for this change of Logo can be traced back to the series of Tweets that are shared in the image below. He also shared a photo of a dog driving a car and a policeman stopping the car for checking the paper. The paper features a bird. The parody doesn't seem to end. To which the dog replies 'That's an Old Photo'.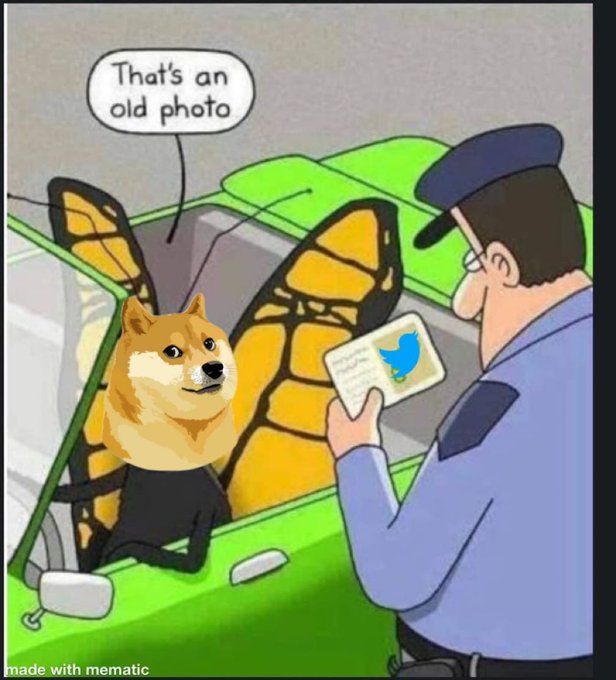 Elon Musk, the owner of Twitter, has made a surprising move that has caught the attention of many. On Tuesday, he replaced Twitter's iconic blue bird logo with a meme of the popular cryptocurrency, Dogecoin. The new logo now appears in the top left corner of the Twitter feed home screen on the Web version. As if Twitter Logo Change was preplanned.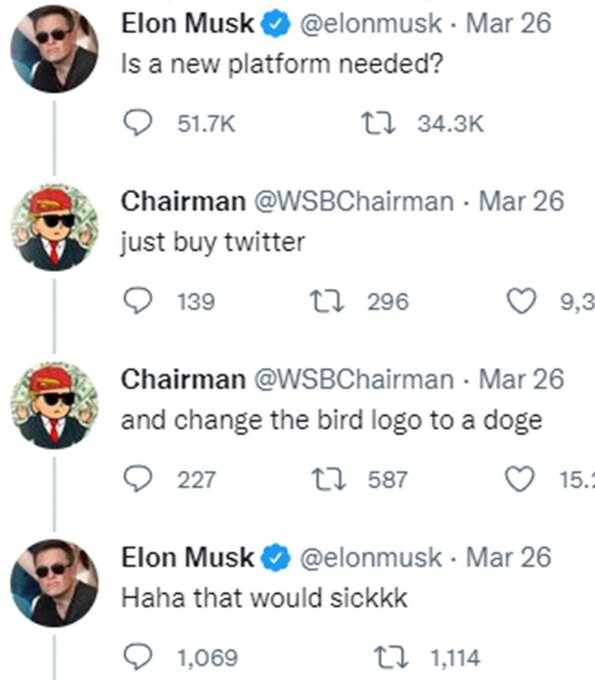 Twitter Logo Change or Attention Seeking Non Sense
This is not the first change that Mr. Musk has made to the microblogging platform since purchasing it for $44 billion in November of last year. He had previously announced that starting in April, Twitter would only recommend content from paid accounts in the For You feed, which is the first screen that users see when they open the app.
The new Doge meme logo has caused quite a stir on Twitter, with users offering their opinions on the change. Some have found it amusing and have dubbed it "fun Tuesday on Twitter," while others have dismissed it as "attention-seeking nonsense".Regardless of people's opinions, one thing is for sure: Elon Musk continues to shake things up in the tech industry, and Twitter is just one of his many ventures. Nothing stops Mr. Elon from entertaining the world.