Ghanim Al Muftah is a citizen of Qatar who shared the stage with Morgan Freeman at the opening ceremony of the FIFA World Cup 2022. He was born on 05-05-2002 with a rare condition called Caudal Regression Syndrome (CDS). As can be seen in the image itself. The lower part of his body is missing. He also owns a website where all the details about him are mentioned. He is also the ambassador of FIFA. The most inspiring aspect of his website is when you land on the home page it reads "Nothing is Impossible".
5 Stages of Ghanim Al Muftah's life
On his website, Ghanim described his life in stages. Following are the stages of his life in his words.
Caudal Regression Syndrome (CDS) – It results in absence of the lower half of the body. Normal expectation from the people is they will use the wheelchair to move around instead Ghanim insists on using his hands for walking. He says that helps him make use of everything with which he is blessed rather than focus on what he doesn't have.
Abortion – The doctor recommended aborting the child so that it saves the child & the mother from sufferings from this disability. However, the parents held on & decided to give birth to this child. Quoting the words from his mother – "I will be his left leg and you will be his right leg."
Inspirational Academic Journey – Whilst Ghanim was growing up, he found it difficult to attend school initially because of teasing and bullying. Nevertheless, his mom encouraged him & instilled confidence in him to talk about his condition with his friends and raise awareness for the community. Ghanim has gone further at embracing his condition, with his infectious smile, impeccable self-confidence, and his witty personality, he has become a social media sensation – with over three million followers across social platforms.
Challenges – Ghanim has overcome all kinds of thought-provoking challenges in his life, yet, there is still one issue Ghanim must continually deal with – extensive medical interventions and surgery due to his condition. Despite these routine medical interventions, he sees past these days and knows that with faith, commitment, and hard work he will be free to accomplish his ambitions. He overlooked trouble & therefore throughout the world he is admired, loved & respected.
Role Model – Despite being challenged to the core Ghanim still inspire us at levels. He likes adventure sports such as skateboarding, Scooba diving, rock climbing, etc. He is a brand ambassador, goodwill ambassador, motivational speaker, and entrepreneur. He is a prominent and exemplary person who inspires youth and is an advocate for disabled people across the world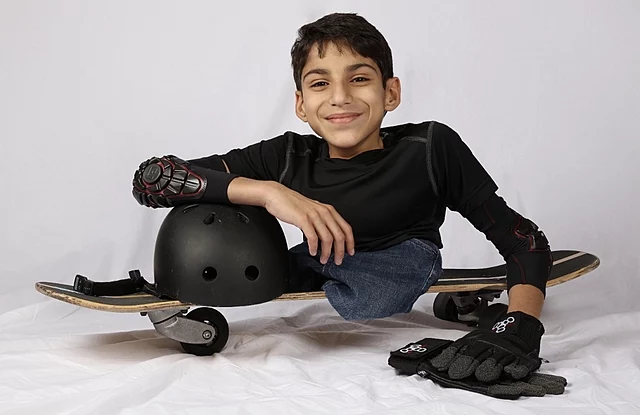 Quotes by Ghanim Al Muftah
Sports have the unique ability to unite countries and help them in their international relations, they also serve as a vital social cohesion

Ghanim Al Muftah
Ghanim Al Muftah Parents
Ghanim meticulously described the journey of his life in various stages. From the point of conception to the present date everything about him is well documented. Eman Ahmad ( Mother) and Mohammed Al-Muftah (Father) are the parents of Ghanim Al-Muftah. He also has a twin brother named Ahmad. He has 3.4 Million followers on Instagram.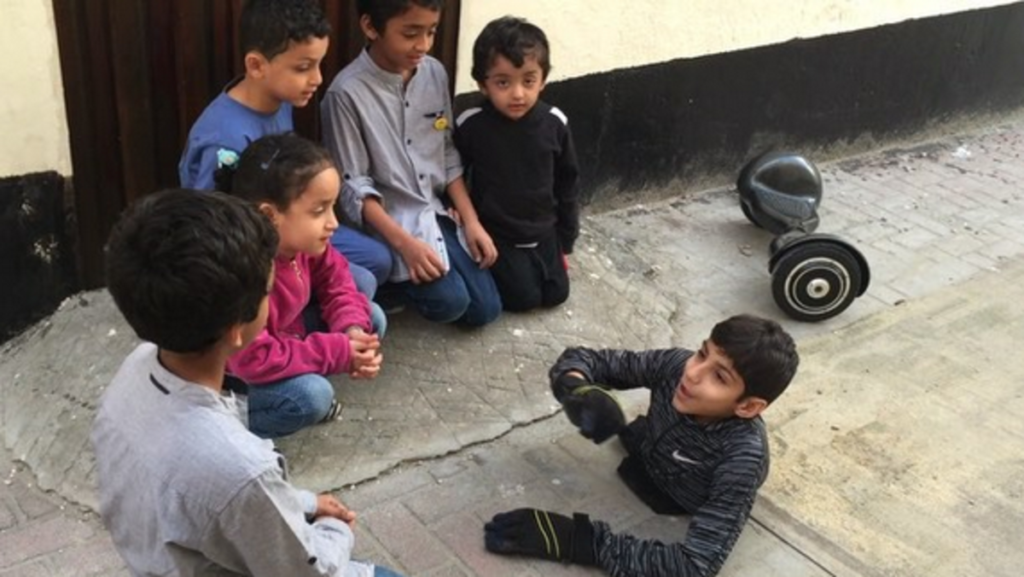 Ghanim Net Worth
The net worth of this 20-year-old individual is close to 5 million dollars considering all the resources that he has. Over the years it is likely to increase or so we wish.
Who is Ghanim Al Muftah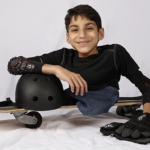 Ghanim Al Muftah is a citizen of Qatar who suffers from Caudal Regression Syndrome which results in absence of the lower half of the body. He is a motivational speaker, brand ambassador, and entrepreneur.
Who is Ghanim al Muftah's mother?
Eman Ahmad is the name of Ghanim's mother and Mohammed Al-Muftah is the name of his Father.
Why was Ghanim al Muftah in the news?
Ghanim al Muftah was already a star in Qatar but because he was chosen to represent in the FIFA 2022 World Cup as a brand ambassador, this event brought him recognition on the world stage. Also, the fact that he shared the stage with Morgan Freeman in the opening ceremony of the Soccer World Cup
What is the net worth of Ghanim al Muftah?
Ghanim's net worth is roughly 5 million dollars. However, this was never confirmed by anyone.