Jay Shah's gesture is in trending mode. A cameraman during the IPL final of Gujarat Titans vs. Chennai Super Kings caught Jay Shah shaking hands vigorously, indicating that Chennai Super Kings lost the match against Gujarat Titans. In two balls Sir Ravindra Jadeja changed the game. Netizens are in awe of Jay Shah's reaction because it appears a little indecent for a man holding such a high position. Even though the reaction was spontaneous it caught the people's attention.
The viral gesture was circulating wildly on Twitter as well as other social media in the short form of content like YouTube Shorts or Reels and Tweets!!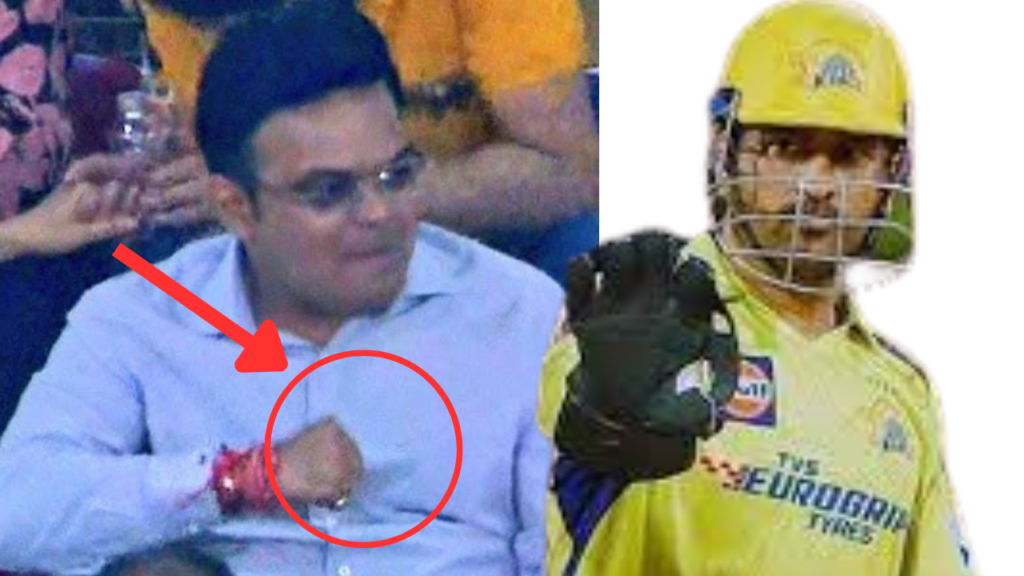 Last Over and Jay Shah's Gesture
Tense moments as MSD looks down and thinks this too shall pass. The last over had many moments of awe where Sir Jadeja proved the spirit of sports.