Jawai Dam Stay is the perfect destination for a private party or just a leisure stay or a perfect trip. Our journey began from Udaipur and was completed with a round trip from Udaipur to Jawai and back to the city of lakes. The distance between Jawai and Udaipur is 170.4 Km. The route is smooth with small patches of disruption. You can see lots and lots of Marwari Cows on the way with their tall and pointy horns reaching up to almost 60 cms – 100 cms roughly 2-3 feet. Leopards live in harmony with humans and so do the Jawai river crocodiles. Your trip to Jawai is sorted if you read this post in full and carefully.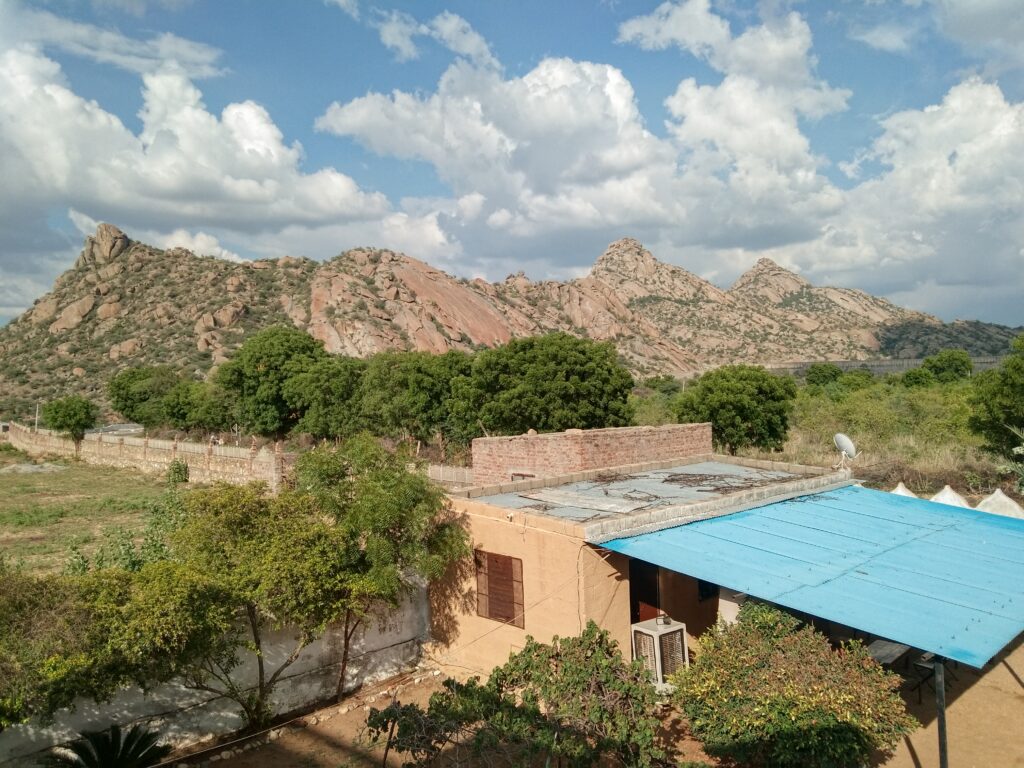 Leopard Safari in Jawai
There are 4 spotting points to spot the leopards. Two of them are high hillocks. One is an abandoned mine and the other one is a river bed. These hillocks are the extension of the Arravalis but mostly they are huge boulders of igneous rocks (granite) that are more rounded than pointy and sharp. They form natural caves where our shy animal (leopard) can hide. We were told that the best time to spot a leopard is early morning or evening. If you miss the timing then you may be deprived of its "dur darshan".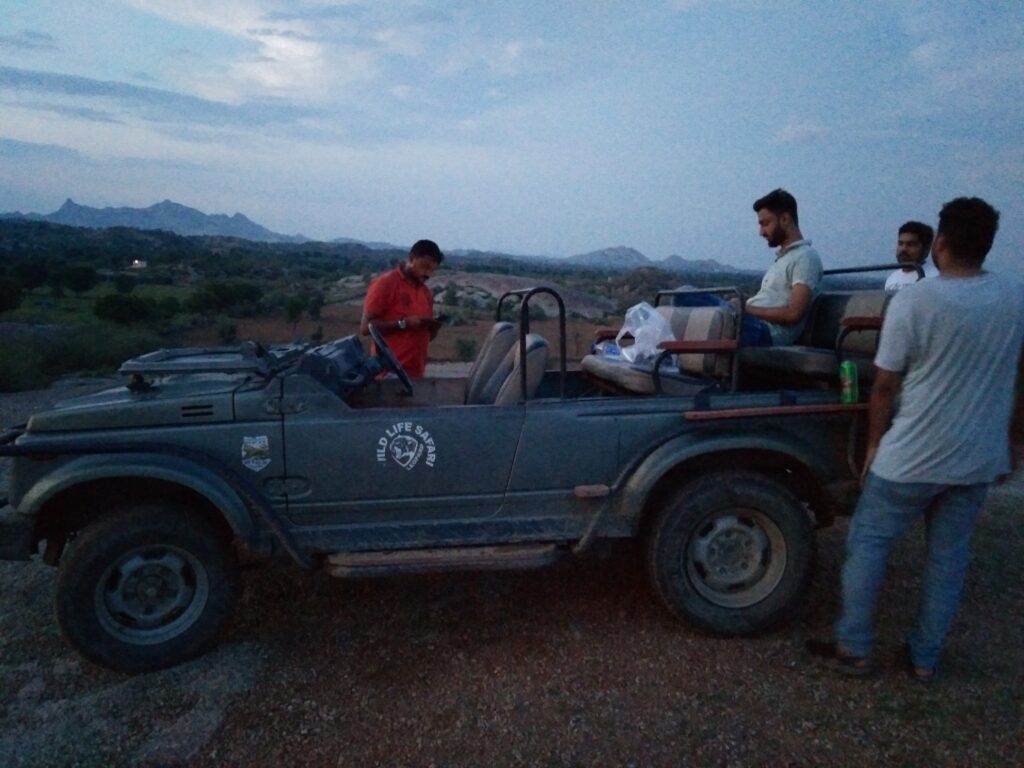 Leopard Safari Timings
Early morning 05:00 AM to 07:30 AM
Evening 04:00 PM to 07:30 PM
Leopard Safari Rates in Jawai
The rates start from Rs 2000 – Rs 2500 hundred where you will get an open jeep of Maruti. If you're not careful enough and not good at negotiating then they might charge you up to 10 times extra. For a negotiator in the off-season when there are fewer foreigners, the rates are low. When there are more international tourists, then rates are high so it's basically demand and supply. You can view birds with binoculars and crocodiles with naked eyes. The ride is fantastic
Starters – 2000 Rs to 2500 Rs
Average – 3000 Rs to 5000 Rs
Extreme – 10000 Onwards
Jawai Dam Stay Property Images and Overview
After a while, it took us some time to figure out the location of the Jawai Dam Stay Property. The property is inside an enclosure of boundary walls, where one can find some organic farms, a house, swiss tents, jeeps and a gazebo-like structure. The host is a hilarious sight, energetic and agile he resembles more to a tiger but nevertheless, he doesn't seem to mind the company of some offbeat leopards. Jawai Dam Stay is home to a jungle cat which is more friendly than most hi hello friends. More than that the property has the following attributes
Spacioius AC Rooms
Very Spacious Bathrooms – I mean you can literally live in them
Excellent host
Swiss tents and Jeeps
A balcony, roof top and over the roof top sitting facility
24X7 service available on request
Affordable prices
On a bargain, with our bana hokam Anand Shekhawat, we paid just 5000 Rs for a wonderful experience. You might not be that lucky of course. But I will definitely ask him to give you a discount. Comment if you want his number.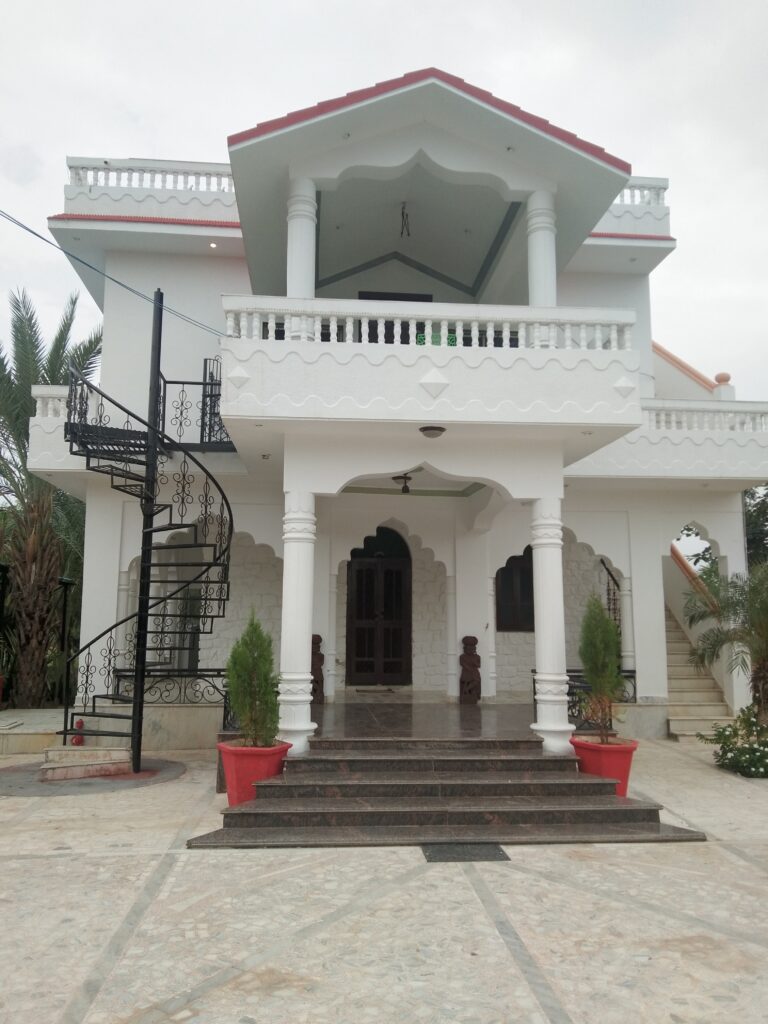 Look at the sitting area, the image size is more so it might take a longer time to load but do have a look at it if you're planning to stay here.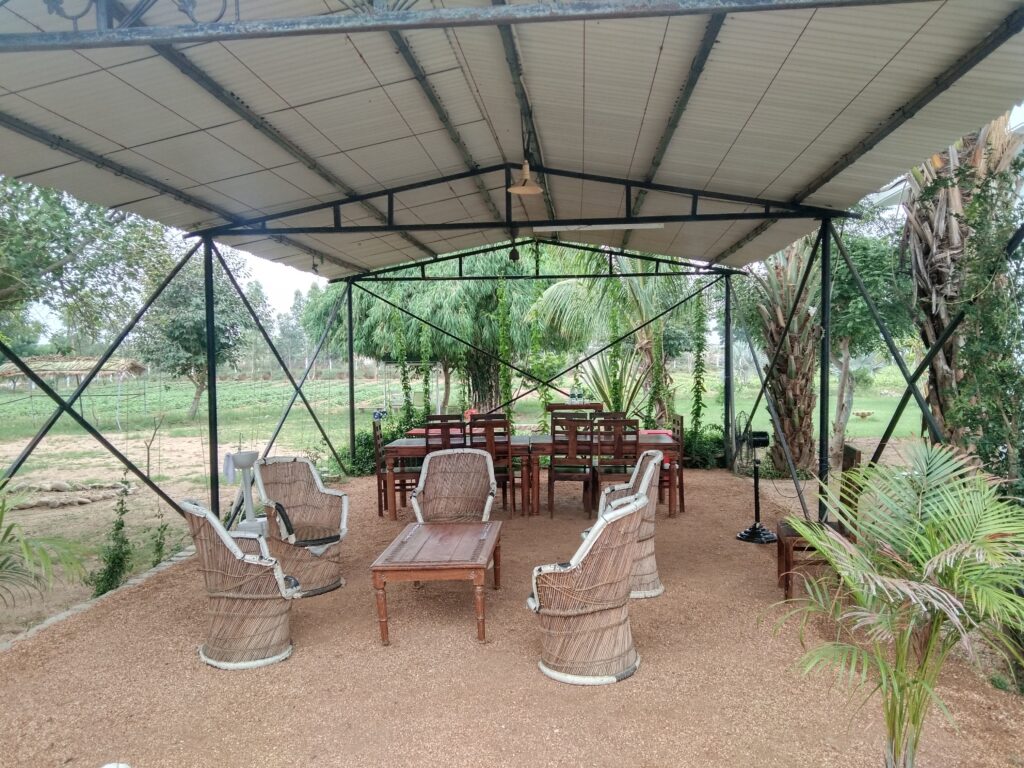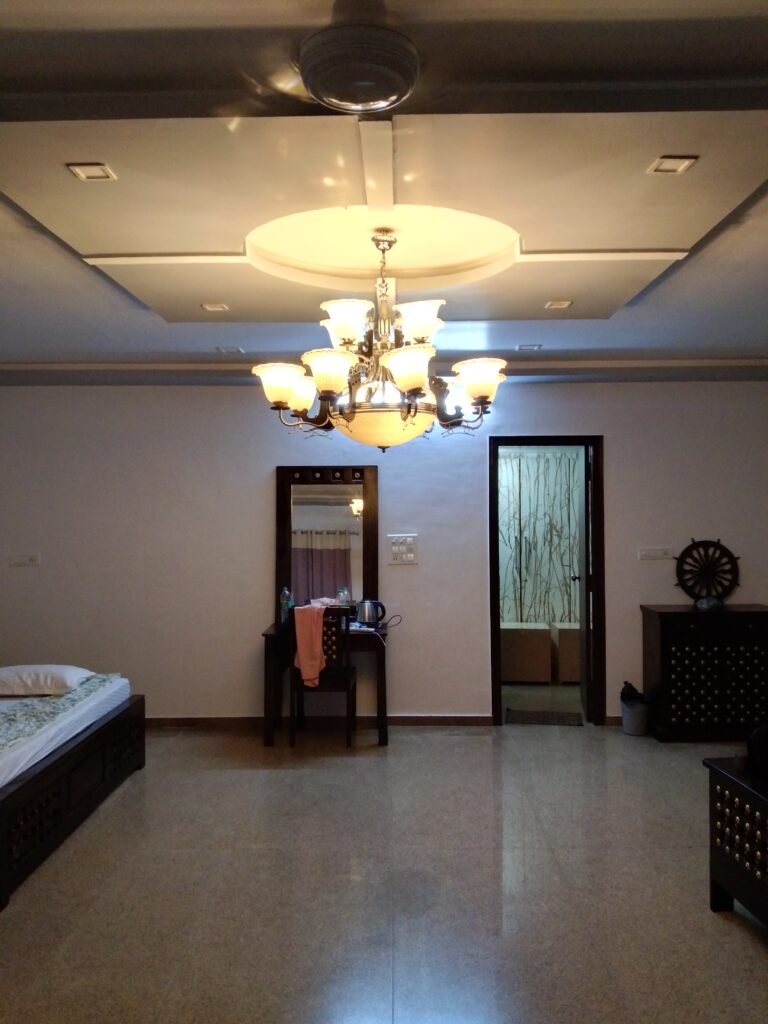 Jawai River
The Jawai river is a tributary of the Luni River. It originates in the Udaipur district. The dam is the largest dam in Western Rajasthan. The dam is located near Sumerpur in the Pali district. The river is home to 100s of crocodiles but locals say that there are thousands of them. When we visited the banks of the river there were barely any. Maybe the timing was not apt or maybe they did not consider us a good meal. Jokes apart the water in the river bed receded therefore the crocodiles moved to the other side of the bank. Hence we were unable to spot them.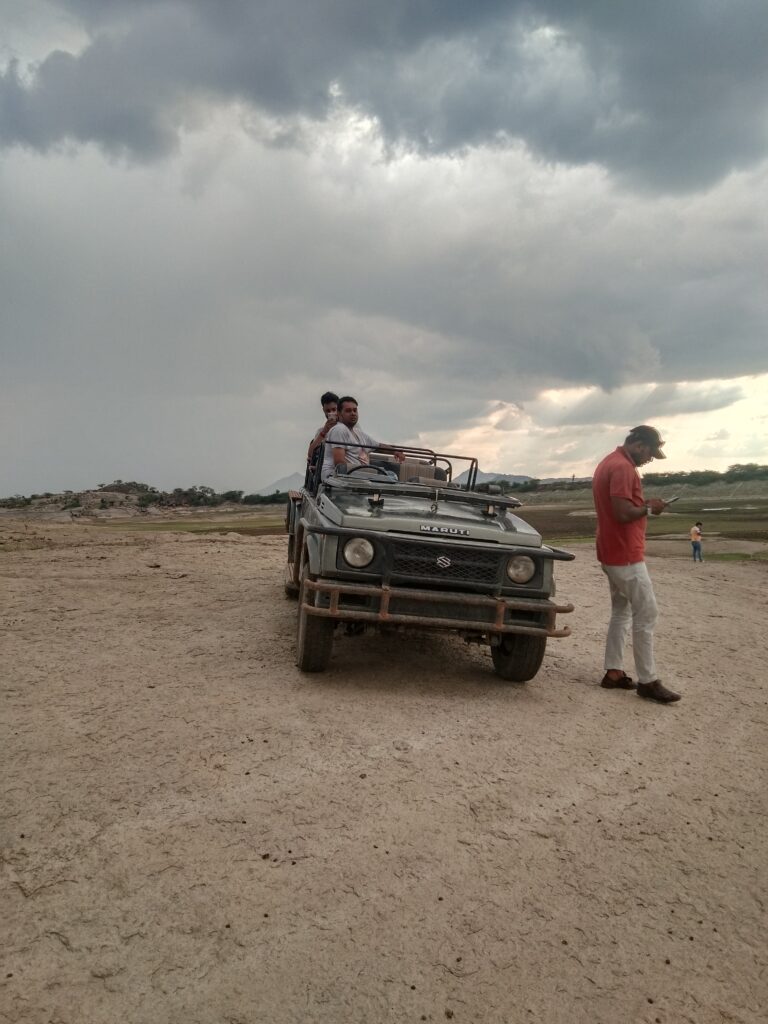 Liquor in Jawai
Rajasthan is famous for closing its Liquor shops at 08:00 PM. Therefore we have a brand by the same name. Nothing is without logic in India. The point is that if you get delayed. The result will be a 50% hike in the prices of the product. So while we reached Jawai at 04:00 PM the first thing we did was grab our share from the liquor shop. The stocking comes naturally to us as it was a budget trip. Also, why pay more when you get the same thing for less.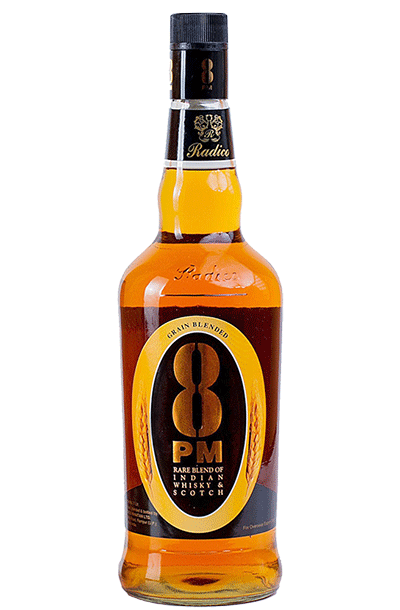 Shout Out
Ours is a financial blog and we generally post content on Broking, Finance, Economics and other stuff this is for the first time we are writing about our travel experience. Picture are originals and they will take time to load. If you like the post don't forget to share it with your friends. If you want to ask something there is a comment box given below to make the most use of it. To browse our content use the links. Your attention and appreciation give us the motivation to write more authentic content.