Free Demat Account – To trade or invest in the stock market one must first have an account. Demat is a shorthand the actual name is Dematerialized account it simply means that physical assets are digitized or dematerialized. Firstly we must be ready with the KYC – (know your customer) documents in order to open a Free Demat account.
A demat account is mandatory for trading in equities or making an investment.
Custom offers for opening a free Demat account. These offers we at lrnin.in runs from our ends. The brokers run their own offers from their end. By way of providing offers from our share brokerage, we encourage you to open an account with us. Therefore any offer you see on the website is solely our own and bears no relation to the broker. Our aim is to provide an effective booking service alongside helping you to meet your objectives from trading or investing.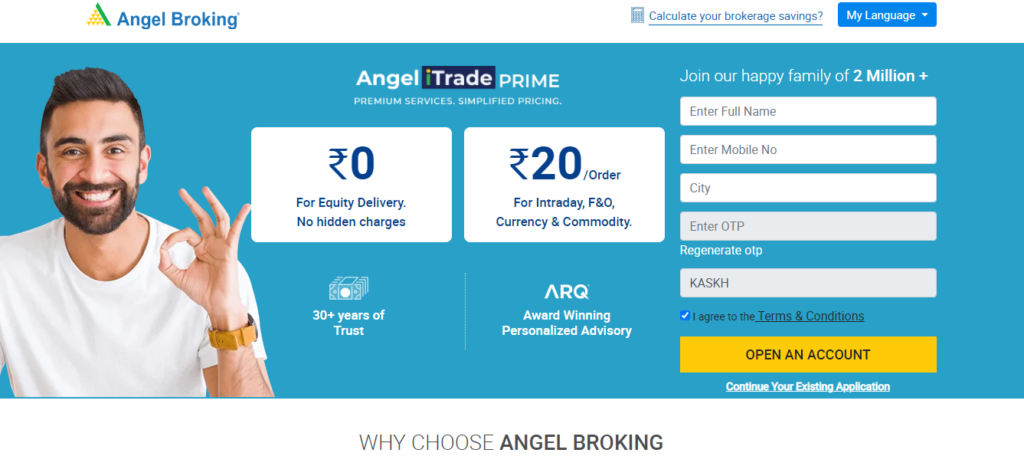 The list of documents includes the following things.
Pan Card Photo
Aadhar Card Photo or Aadhar number linked with mobile number
Photo of your Signature
Bank Proof includes a Passbook /Cancelled Cheque or Bank Statement
Option Income proof if you want Derivatives activated in your account
The first window that will open up while opening a free Demat account online, will verify your mobile number and email. In the subsequent windows, one after the other one can fill in the details of the documents mentioned above.
Supported Brokers for Free Demat account
Currently, our teams are working with three different Brokers that are imparting top-class services to their users. These brokers are carefully selected based on the user experience as well as taking into note their feedback. So if you would like to trade or invest, make sure that you open your account in one of these brokerage houses, and even more importantly get in touch with our team by commenting on the post before opening an account so that they can guide you through.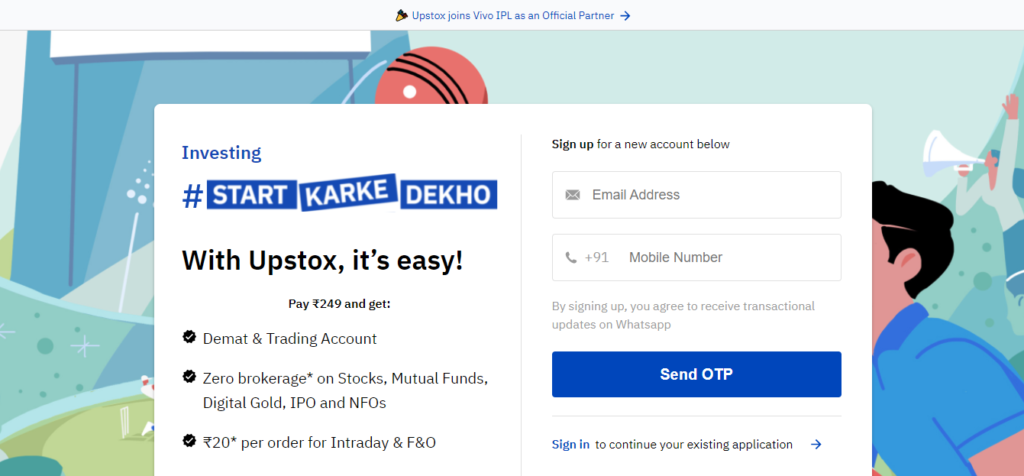 1 Zerodha – It's a number one stockbroker and it also charges 200 INR as an account opening fee but it is worth paying because the interface is very easy to operate. Zerodha is a discount broker and you can open the account by tapping on its name
2 Angel Broking – The second best full broker that also provides you top class margin and cutting-edge technology is none other than angel broking. Angel Broking is a full broker and it also provides you tips for trading within its application. There is no charge for account opening in Angel Broking but the annual maintenance charges from the next year are 699 INR
3 Upstox – The third Demat account that we recommend is Upstox. It has a nice and elegant interface and relatively smooth functionality. The account opening fees in Upstox are usually zero but in some months they may charge 100, 200, or even 500 as account opening fees. So wait for the account opening fee to subside and then open your Demat account. Upstox is also a discount broker and therefore brokerage charges are minimal. Also recently Upstox has announced to waive off the AMC -Annual Maintenance Charges
Charges of a free Demat account
If you open a Demat account from the website of the broker by paying the charges vs using our links. There is no difference in the charges that will be charged on intraday trading or delivery of stocks. The charges of a Demat account are explained with an example in one of our articles. You can read about all the charges – Demat Account Charges