The concept of delayed payments in times of pandemic. Firstly, the concept of delayed payment is not new. Secondly, buy now pay later apps is similar to using a credit card. The payment has a 15 days or 30 days cycle that varies from company to company. Similar to an OD – Over Draft facility provided to merchants by various commercial banks in India. This facility also extends to the common man via the use of digital platforms.
"afterpay" an Australian Financial Technology company that works on the principles of Buy now Pay later. Jack Dorsey founder of Twitter buys afterpay for a whooping "$29 Billion".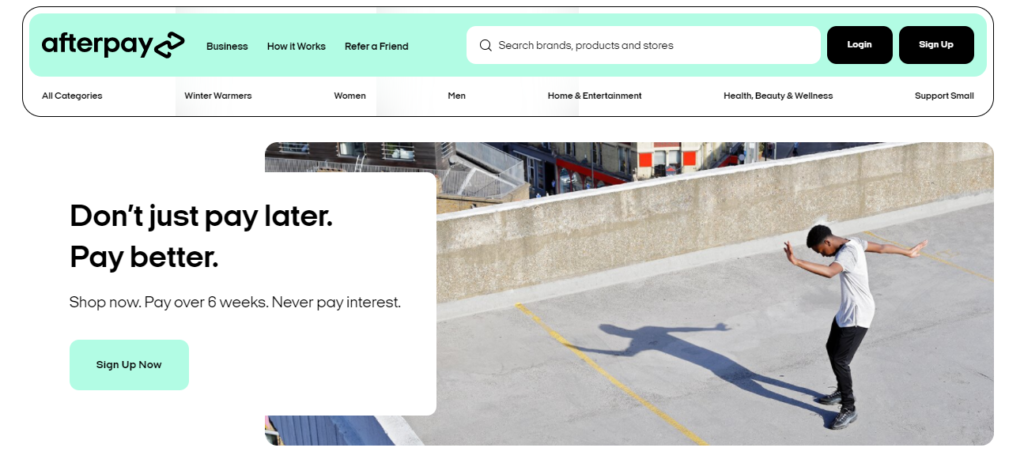 KYC Documents for buy now pay later apps in India
Firstly, these buy now pay later apps are disbursed via the payment portals or NBFC – Non-Banking Financial Corporations. The documents required for opening the account in these are similar to what we require for opening a bank account. Secondly, the same KYC documents are required in a Demat account.
Pan Card
Aadhar Card
Bank Account
Signature
Mobile number and email
List of buy now pay later apps
Personal Loan – For Personal Loans, the interest rate is in the range of 15% to 32% + 2% of processing fees. Options of no-cost or low-cost EMI are available. Cash Withdrawals of 10,000 minimum are allowed in LazyPay
Billing Cycle – The billing cycle is on the 3rd and 18th of every month. Under the rewards segment, LazyPay mentioned the following details
A late fee as per Lazy Pay – If you are a LazyPay user who doesn't have access to features like part payments and the ability to use credit through UPI, your late fee is calculated as Rs 11.8 (Incl. 18% GST) per day after the due date. So if your bill is due on the 18th, you will be charged the late fee from the 19th onwards. The maximum late fee charges are 30% of the total due amount.
LazyPay Support number – Support Portal
Personal Loan – Firstly, there is not much clarity on the website about the personal loan and rate of interest. Simpl is purely a shop now and pay later platform. Therefore we cannot find a personal loan on Simpl. No cash withdrawals only bill payments.
Billing cycle – All transactions are added to the bill on the 16th and last day of the month.
Late Fee in Simpl – If a payment crosses the due date, Simpl can charge you a late penalty of up to Rs 250 + applicable taxes (GST). In case a user informs us about any issue s/he is facing, we will withhold the late penalty. Or reverse it, depending on the situation.
Simpl Support number – Chat Support
The most authentic and recognized buy now pay later app is none other than Paytm in India
The Postpaid services/facility is offered by Clix Finance India Pvt. Ltd ("Clix") through Paytm. So Paytm is not directly involved in this service of credit.
Personal Loan – Personal loan of up to 60,000 is being provided by Paytm postpaid or "Clix". No cash withdrawal facility only bill payments.
Billing Cycle – 1st day till last day of the month and 1st day after billing. Basically, it means that bills are generated on the next day itself and we can choose to pay that amount within a month.
Late Fee of Paytm Postpaid – The late fee for Paytm postpaid depends upon the billing slabs.

Paytm Postpaid Support number – 0120-4456-456 (24*7) Support
So the buy now pay later facility by ICICI bank is only limited to the selected bank customers who are eligible for it. So there is nothing new in it. Because even traditionally banks have been offering such facilities to their customers in the form of Personal Loans.
Personal Loan – The facility of personal loan is available on Krazy Bee for the amount range of Rs 1499 to 50,000. Firstly, the interest rate may be charged from 15% to 36%. Secondly, the loan processing fee is in the range of 0.1% to 5%.
Billing Cycle – No clarity on the cycle but it usually is assumed to be a monthly cycle
Late Fee – The late fee details are not explicitly mentioned on the website or application page. But in the Google search, it shows 10 Rs per day or something. So yes they should mention their charges.
Krazy Bee Support number – 080-44292555, email – reachus@kbnbfc.in
Personal Loan – 1 Lac for students and 10 Lac for working professionals as per their support platform
For 12 months, the interest charged on the EMI would be in the range of 12-15%. For six months, it would be in the range between 6-8% of the transaction amount. In a 12-month EMI plan for a ₹10,000 bill, APR (the annual rate charged for borrowing) could range up to ₹1,500 extra on the total amount – as per finance solving
Note – That this explanation is not the official response from Slice but is provided on the Finance solving blog
Billing cycle – Not defined, Assuming it to be similar to Paytm.
Late Fee Charges – The default charges will be calculated at Rs 35/- per day during which the default continues subject to a maximum limit of INR 2,000/-
The maximum charge is 30% of the outstanding loan amount.
Slice Support number – Support Center
+91-8047096430
help@sliceit.com
Website – Slice It
ePayLater – Tagline Eat now Pay Later
They are more of an Amazon Affiliate program recognized as a startup by industry but no NBFC or Banking license is provided. Tagline looks cheezy on the concept of buy now pay later but how far they are going to deliver on their commitment is yet to be seen.
Personal Loan – 20,000 Initial Credit free for 14 days
Billing Cycle – 14 Days
Late Fee Charges – Not mentioned explicitly
ePayLater Support number – support@epaylater.in
Top 4 Best Buy now pay later apps
Lazy Pay
Slice
Paytm Postpaid
Krazy Bee
The concept of buy now pay later is not new to many because as such this aspiration of an individual is fulfilled by a credit card. Due to an irrational billing cycle and lack of clarity of a cards' charges on a default. People are now switching to buy now pay later apps.