Firstly, IPO is a short form of an Initial Public Offering. A person can apply for an IPO using a Demat account. One of the 3 things that can be used to check IPO allotment status.
Pan card number or
IPO application number
DP or BO ID
There are few places where a person can find the IPO allotment status or IPO status. Mostly, Kfintech and Link in time are the lead managers of the IPO. Example Kfintech was the lead manager of – GR Infra IPO. Link in time was the lead manager of – Clean Science and Technologies IPO, KIMS etc.
Why do people invest in IPOs?
There are a number of reasons to invest in the IPO market. The number one reason is the amount of return a retail as well as the institutional investors are making in the IPO market. The fund managers of Pension funds and Provident funds are also demanding a piece of cake from the IPO market. This demand puts an additional burden on the exchequer i.e SEBI to allow even institutions such as long term pension funds to participate in the IPOs. There is a moral as well as an ethical dilemma.
How to check IPO Allotment Status
In order to check your IPO allotment status first place to explore is BSE India.
Click on the link to BSE India IPO checking page
Selcet Equity in Issue Type
Select Name of the IPO in Issue Type
Enter Application number or Pan number
Click on I am not a robot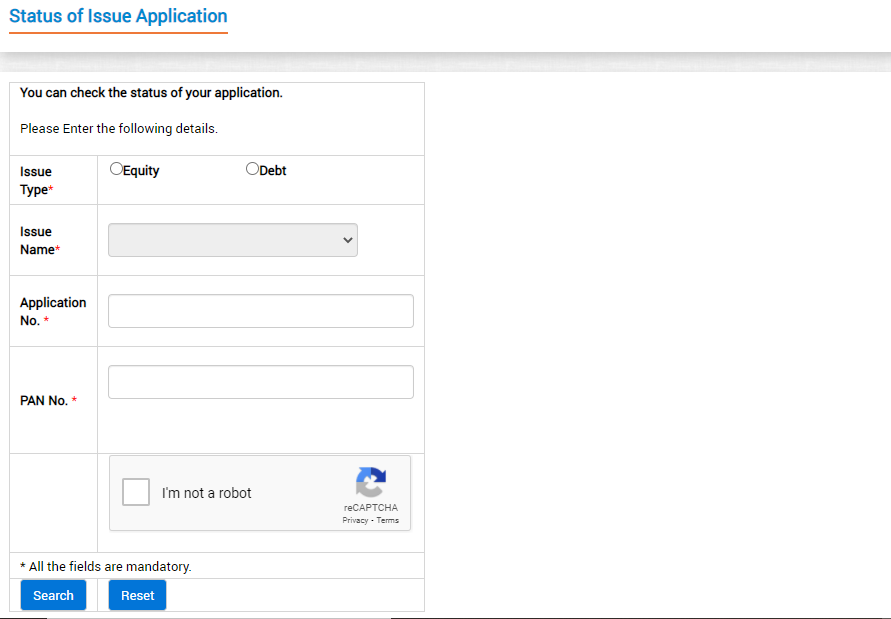 If you're not satisfied by the result shown on the BSE India website because there might be a delay related to updates on the BSE website. Use Kfintech IPO allocation status website. Kfintech is a popular IPO lead manager.
Selcet Recent IPO on the top of form page
Select Name of the IPO from the list of Select IPO
In the Query By option select Pan number, Application number, Client ID or DP ID of your demat account any one is required
Enter the number shown on the screen in Captcha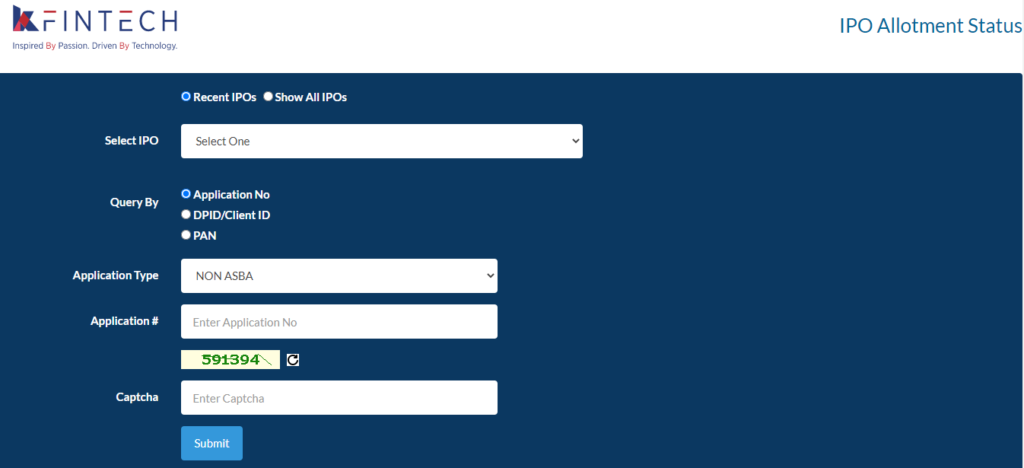 Link in Time is another lead manager of IPOs and even here you can find many IPO Allotment Status before it's shown on BSE India.
From the list in the Select Company chose the name of the IPO
Enter Application number, Pan number, DP ID, Client ID or even the Account number from which funds are blocked.
Click on Submit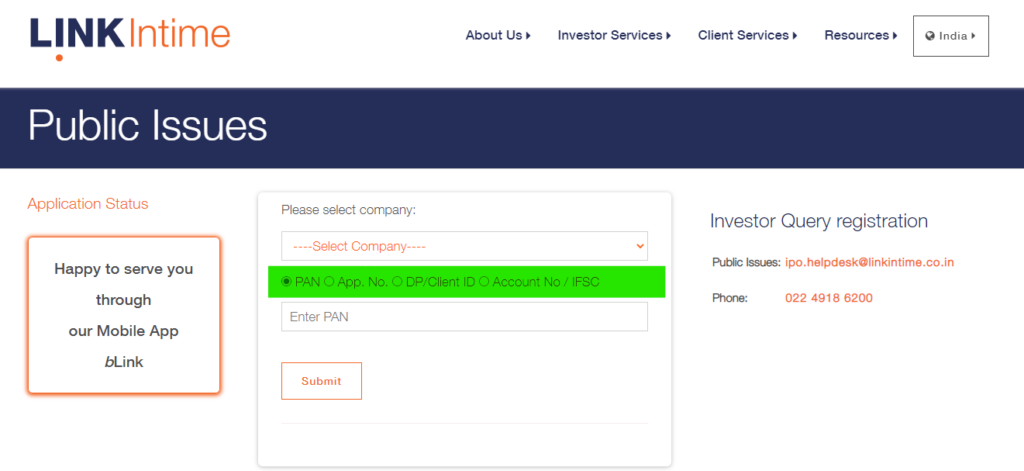 Alternatively, Google searches IPO name and lead manager of IPO and check your application status. Finally, we have these four methods through which we can check our IPO status.
Shoutout
If you find any difficulty in applying for the IPOs. Don't hesitate to reach out to us, we are here to help you out. Our email address is support@lrnin.in. Alternatively, you can Whatsapp us the details on our mobile number 7610213269. If you don't have a Demat account no worries we will help you out in selecting the best broker based on your need. We support the following brokers.
Insurance
There are only 3 types of insurances that we recommend. These three types of insurances are sufficient to cover your responsibilities and also help you in keeping the investment part separate and the insurance part separate. Following are the details of insurances we recommend.
Health Insurance
Critical Illness cover along with cancer cover
Term Life Insurance and traditional Life Insurance from Life Insurance Corporation of India