A criminal named Lawrence Bishnoi is currently in jail, and he has told a famous actor named Salman Khan to say sorry or be ready for bad things to happen. In a video interview from an undisclosed location, Lawrence said he will eventually make Salman pay the price for what he has done to the 'Bishnoi Community' referring to the 'Black Buck killing' incident. He also asked Salman Khan to apologize to the Bishnoi community publicly. On June 2022, the police in Mumbai started an investigation because someone sent a letter threatening Salman and his father Salim Khan.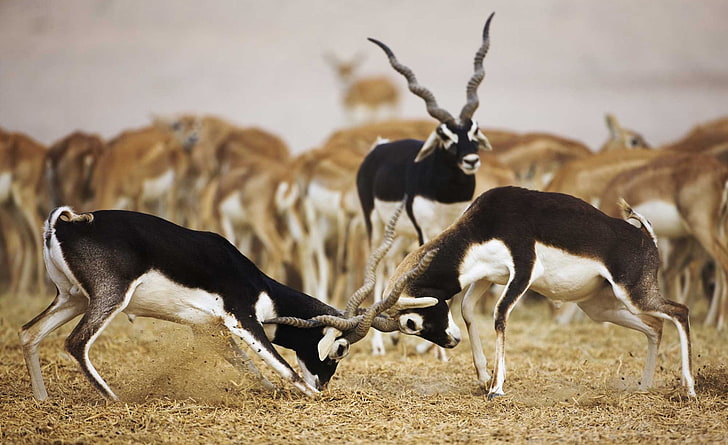 "In 2018, a close associate of Bishnoi, Sampath Nehra, who allegedly carried out a recce of Salman Khan's residence, disclosed that he was tasked with assassinating Salman Khan for his involvement in the Black Buck hunting case. According to the police, the Bishnoi community considers the Black Buck species to be sacred" – Source Wikipedia
The wording of threat-note was, "Moosewala jaisa kar doonga (You will suffer the same fate as Moosewala)", referring to the killing of Punjabi singer Sidhu Moose Wala in Punjab on May 29, 2022. It was allegedly sent by Lawrence Bishnoi, though he later denied his involvement with this.
Following this incident in August 2022, the Mumbai Police gave Salman permission to own a gun to protect himself. After the threats, the government of Maharashtra gave him a Y+ security clearance in November. This means that he will always have four armed security guards with him.
Who is Lawrence Bishnoi?
Lawrence Bishnoi is a criminal from Punjab who leads a gang in North India. He's been accused of 24 crimes, such as killing people and forcing them to give him money. However, he says he didn't do any of these things. His gang has connections with more than 700 people willing to shoot guns for them all over the country. The journey of his life is as follows.
12 February 1993 – Born in Abohar, Ferozpur, Punjab
2010 – Completed 12th from
2011 – Panjab University Campus Students Council where he met Goldy Brar
2013 – Completed Graduation with a degree in LLB
The criminal activity of Lawrence Bishnoi started when he moved to Chandigarh for graduation. Between 2010-2012 he was involved in crimes including an attempt to murder, trespassing, assault, and robbery. In 2013 he was in the business of liquor dealing. He is famous for the following.
Assassination threat to Salman Khan
Planned the murder of Sidhu Moose Wala
Lawrence Bishnoi is wanted in the state of Haryana, Punjab, and Rajasthan currently he is imprisoned in Tihar Jail.
Lawrence Bishnoi Interview in which he threatens Salman Khan!
Looking to trade in Stock Market?
Use the following links and create an account using the links, we will reach out to you once the registration is complete. We support Zerodha as well as Upstox for a better user experience and low brokerage.