Toyota Innova Hycross was unveiled today. The company decided to let go of its diesel engine & shift to petrol & hybrid versions. Reports suggest as suggested by Jagran Josh that bookings for the car are already underway can you imagine? The launch is not even announced & bookings have started. There could be two reasons for such a reporting it's either exaggerated or racist. Because who would not want a Toyota Innova Hycross & why would the company choose to offer it to only a selected lot? Never mind let's have a look at the beauty.
Toyota Innova Hycross Exteriors
Innova Hycross on a raised platform is starting to look like the muscular Fortuner. This is not bad because who doesn't want the bulked-up look at half the price tag? Upon exploring the website of Toyota we can clearly see that the online booking or the E booking option is available for everyone. There are 8 variants of this available for you if you're planning to book this once-in-a-lifetime opportunity. The cost is just 50000 Rs which is fair.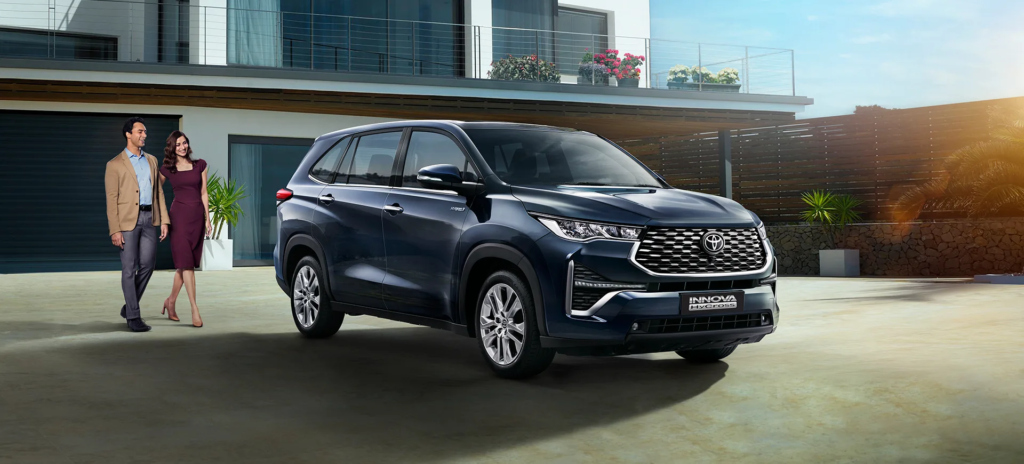 Toyota Innova Hycross Colors
The car is available in some very cool colors some shades of black others are more white. Writing about the colors reminds me Christmas is around the corner but you don't get a fancy red because it's a car of 'the decent & not the flamboyant'.
Blackish Ageha Glass Flake
Super White
Platinum White Pearl
Silver Metallic
Attitude Black Mica
Sparkling Black Pearl Crystal Shine
Avant Garde Bronze Metallic
Toyota Innova Hycross Safety Feature
The car is very stable & throughout my life, I have heard people praising it for its comfort & ride quality. I think this is a static component of being an Innova & should not change but we see some add-ons & they are in the form of Safety Features. The car comes with a cool lane trace assist which is exactly what we want. We don't want our car to go off the lane. The car comes with a dynamic radar cruise control.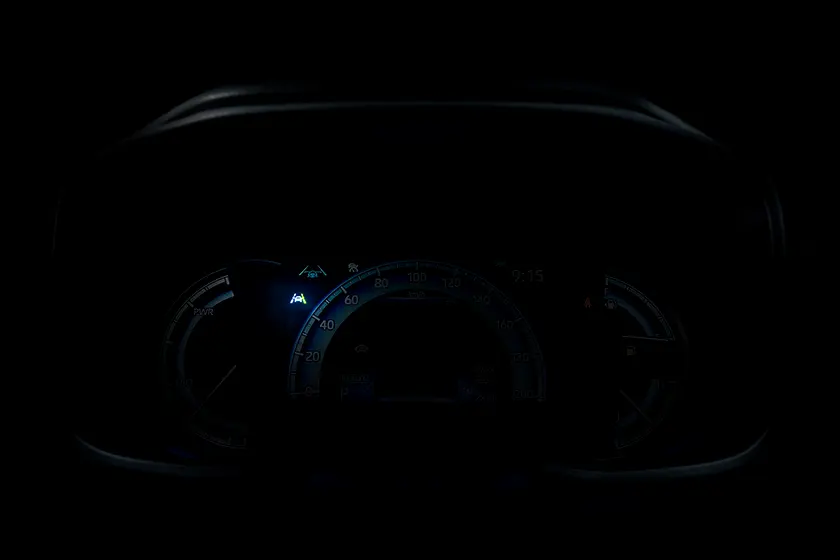 Toyota Innova Hycross Specifications
The G-SLF, SX & VX models will come in versions 7/8 seaters the other 2 hybrid models ZX and ZX(O) will come in 7 seater versions. This is a major difference. The new Innova HyCross is a powerhouse of a performance. Not surprising, as it's propelled by the latest 2.0 Litre Toyota New Global Architecture (TNGA) Petrol Engine and a Hybrid Electric Motor based on the most advanced 5th Generation Self-charging Hybrid Electric Technology. The complete details of the specifications can be looked at here.