The Treaty of Amritsar 1809 was significant because it demarcated the Sutlej River as the boundary of Punjab. It checked the most cherished ambition of Ranjit Singh which is to extend his rule over the entire Sikh nation by accepting the river Sutlej as the boundary line for his dominions and the East India Company's. Ranjit Singh now directed his energies towards Multan (1818), Kashmir (1819), and Peshawar (1834).
Table of Contents
Land Invasion Friendship
The prospects of a joint Franco-Russian invasion of India through land routes had alarmed the English. In 1807, Lord Minto sent Charles Metcalfe to Lahore, Ranjit Singh offered to accept Metcalfe's proposal of an offensive and defensive alliance on the condition that the English would remain neutral in the Sikh-Afghan war and would consider Ranjit Singh the sovereign of the entire Punjab including the Malwa (cis-Sutlej) territories.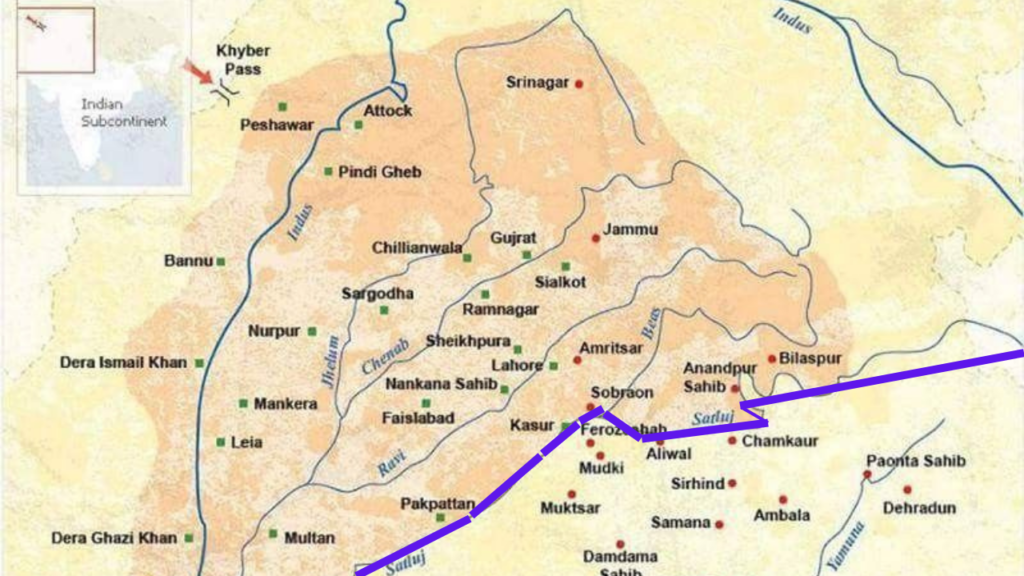 Change of Political Scenario Resulting in the Treaty of Amritsar 1809
In the changed political scenario when the Napoleonic danger receded and the English became more assertive, Ranjit Singh agreed to sign the Treaty of Amritsar 1809 (on 25th April). This treaty restricted Ranjit Sing's ambition of extending beyond Sutlej and keeping him engaged on the Western front restricting his direction towards the east.
This question came in UPSC Mains 2022 in History Paper 2. The answer to this question was expected under 150 words. The student can understand the circumstances in which this treaty was signed and what were its long-term implications. They can effectively and easily go through this content and make notes on it to write an effective in around 150 words. A similar question on the Battle of Plassey 1757 came in 2022.
Government Exams
If you're interested in clearing government exams like UPSC Civil Services and MPPSC then you can go to our exam tab and follow the updates.